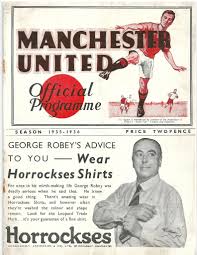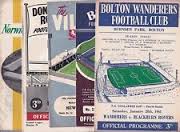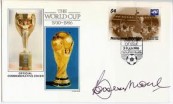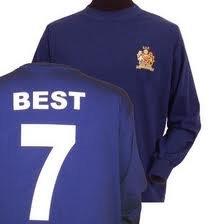 Many thanks for visiting our website, we hope we can help.
I have collected football programmes and memorabilia for almost 35 years. I have built up my collection buying from all the usual avenues, boot fairs, local advertising, websites and In recent years auctions. It became increasingly apparent to me that by far the majority of sellers were looking for a quick cash sale as opposed to the lottery of an auction for the following reasons.
• Waiting for the auction to take place. In some cases up to six months.
• No guarantee of sale. Often the less desirable items returned unsold.
• High commission rates charged by auction houses. up to 20%.
• Waiting for payment by cheque. Often 4 to 6 weeks after sale.
Taking all the above points into account, If you are thinking of selling by way of the option I offer, of a straight cash sale at the current market value please contact me for a valuation.
Unlimited cash available for single items to large collections.
In modern times you will unfortunately find local paper advertisements or cards in your local shop with dealers trying to make a quick profit on unsuspecting potential sellers and we ask you not to chance your potentially valuable items in this manner and obtain a free no obligation quote from us.
Generally speaking books or programmes 1970 onwards are not particularly valuable and magazines or modern autographs are worthless but if you are not sure its worth a call or email.
We also purchase other sporting programmes and memorabilia including Boxing, Cricket, Rugby etc
If you think selling your items for an immediate cash payment is the best way forward for you, please contact K.Williams.

Address
130 Royal Oak Court, London N1 6ET
Mob: 07445167123

Email: info@buyfootballmemorabilia.co.uk